Author: Samah Jabr
Earlier this month, Professor Paul Hellewell, vice chancellor and dean of the College of Health, Medicine and Life Sciences at Brunel University in Britain, warned his students that the "anti-Israeli" recommended as part of the course would no longer be used.
The article in question was my 2019 interview published in Quartz, which discussed the applicability of PTSD diagnosis. [syndrome de stress post-traumatique] Palestinian victims of political violence.
Apparently, my first-year occupational therapy students in Brunel first objected to my article, and then it was supported by a non-university organization, UK Lawyers for Israel (UKLFI).
The organization's website very clearly identifies its purpose as creating political messages in support of the state of Israel.
Nevertheless, apparently without acknowledging the irony of its position, the UKLFI objected to using my published interview as an example of a cultural view of medical diagnosis, declaring it "undesirable to mix objective study of occupational therapy with political propaganda."
The UKLFI argued that the article was likely to support hostility to Jewish students, adding: The article referred to home demolitions in East Jerusalem in a way that suggested they were common, albeit extremely rare, and falsely claimed that almost all Palestinian buildings were considered illegal by the Israeli authorities. »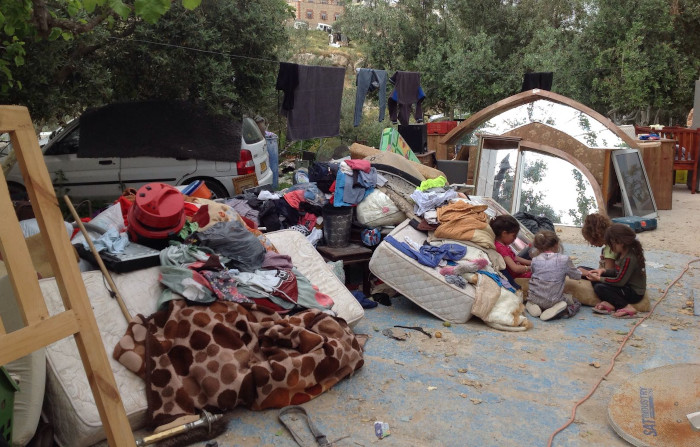 In the light of these allegations, the UKFLI seems that an open discussion of the relevant facts is absolutely essential. The 2019 UN Office for the Coordination of Humanitarian Affairs (OCHA) report clearly states that only 13% of Israeli-occupied East Jerusalem is set aside for Palestinian construction, while 35% is set aside for illegal Israeli settlements.
And at least a third of Palestinian homes do not have Israeli permits, potentially putting 100,000 Palestinians at risk of eviction.
At first it seemed that an open debate in Brunel could be allowed. In the UKFLI's first attack on Brunel's academic freedom, Dean Hellewell apparently disagreed with deleting my conversation, but suggested that some teaching materials could potentially upset students.
The UKFLI website even explained in February 2022 that Brunel would welcome the opportunity to examine these issues in an open forum. Unfortunately, this month Brunel backed down under pressure and dramatically changed his position.
The possibility of open discussion was suppressed. My conversation has been removed from …
The case of Brunel University's resignation under the open political pressure of the pro-Israel lobby is not new or even isolated.
This is just one example of hypocrisy, reluctance and ambivalence within academia and elsewhere in terms of academic freedom and progressive thinking in general, especially in occupied Palestine.
For Palestinians and other oppressed and colonized nations, knowledge is a way to change the often bleak reality for the better. However, the obstacles we face in developing expertise are endless.
In my case, I am constantly overworked and deprived of the time needed to reflect on my own experience as a colonial entity, to question and resist the imprint of colonialism in my thinking and practice.
Each post is made under the stress of limited time, lack of sleep, and anxiety about potential attack and rejection.
There is a ubiquitous awareness that presenting an academic contribution is financially exhausting, and conferences and magazines charge fees that can exceed the monthly salary of a Palestinian doctor.
How can we share our views with readers and conference participants from around the world, representing only those who can afford to fund their participation and the journals to which we seek to contribute?
The whole process of knowledge integration neglects the colonized and the oppressed. And when several Palestinian scholars manage to circumvent the obstacles that this process poses, we also face intimidation and exclusion from Israel and its supporters.
The influence of pro-Israel lobby groups, such as the UKLFI and the Canary Mission, on silencing Palestinian voices is pervasive.
Right now, the ongoing, long-standing professional hypocrisy about Palestine is showing a willingness to discuss Ukraine in academia, mental health and sport.
Brunel University missed the opportunity to withstand the pressure of the "Palestinian exception" and to welcome a range of intellectual perspectives, including decolonist thinking.
Instead, the university has fallen victim to pro-Israel lobbying, helping to curb and silence the trauma in occupied Palestine.
April 26, 2022 – Middle East Monitor – Translation: Chronicle of Palestine – Lotfallah