Have you chosen home education for your child? Take Jesus as your teacher and follow his example at the beginning of the school year. The best way to avoid exhausting parents.
Teaching is a mission – whether you practice it as a professional or teach your own children at home. Challenging profession. Whether in class or elsewhere, teaching can be exhausting. But then how to approach the new school year with hope and peace throughout the year? How not to fall into the trap of exhaustion?
In her book, Amy J. Cattapan, a seasoned American teacher, says that when learning goes hard and passion subsides, it is good to seek inspiration from the teacher himself, Jesus. Although Amy J. Cattapan's book is aimed at teachers, it is also true for home-based parents or anyone who takes on the task of training and educating young people.
As the summer holidays come to an end, how do you approach the new school year fresh, motivated and joyful? Here are five ways to start this new school year with Jesus as your teacher.
1
Find a community
Jesus spent time alone with his Father, but he gathered the community around him and encouraged his followers to do the same today.
Contact with other parents in home education is especially important. Finding others who have made the same choice – whether through extracurricular activities, parishes or support groups – can make a big difference in how you spend a year. You need people who "understand" you, can share their experiences, provide ideas, support you in difficult times and celebrate your achievements.
2
keep it simple
Giorgio Magini / Stocksy United
Jesus began life as a small child and lived a simple, hidden life in Nazareth with his family until it was time to begin his public mission.
No need to exaggerate. You don't have to do what other parents or families have chosen for home school. Start with priorities based on your child's level and needs. The great advantage of home education is flexibility. Keep it simple, start small and build from there. By following this principle, you can avoid exhaustion.
3
Remember the power of the big story
Jesus knew the power of a good story – so he taught with parables. Which Christian does not know the parable of the Good Shepherd or the Good Samaritan?
Everyone likes a good story, especially children. Make "reading aloud" a regular part of your home school day and compile a list of the best books for students (including audiobooks!) That you can pick up at your library or online bookstore. Great books convey great ideas and are one of the best teachers for children. And on days when everything is falling apart and in danger of exhaustion, turn to a great story. If you do this in a day, you've already done something important.
4
Know how to break the rules sometimes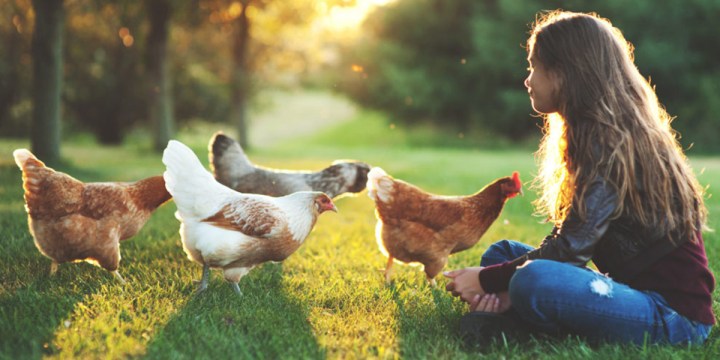 Melanie Defazio Stocksy United
Jesus knew and obeyed all Jewish laws and customs. However, he also knew what these rules were for and when they needed to be bent. For example, when the Pharisees accused him of violating the Sabbath, he replied that "the Sabbath was created for man, and not man for the sabbath."
School schedules and programs are important in homeschooling, but becoming a slave can be stressful. You don't have to manage 30 students of different levels in one class; so that we can adapt to what we do: change the schedule so that it is more efficient, try different things and leave the original plan. It often means taking a break, closing books earlier, going out, having a picnic, recharging in nature, baking a cake together. Knowing sometimes to break the rules – for good, peace and joy in your house.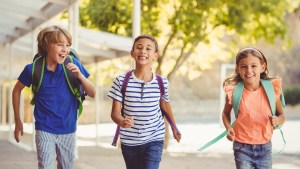 5
Trust in God's grace
Jesus must have relied on his Father and the power of the Holy Spirit. The Lord calls us to lean on Him and remember that we belong to Him. As a baptized Christian, you can invoke the power of the Holy Ghost every day. As spouses called into family life, you have a special grace to teach your children. Believe that God's grace is truly present when you invoke it. Your children ultimately belong to God. At home school, you are never alone. As this passage in the Bible reminds us: "I can do all things that give me strength. (Philippians 4:13)